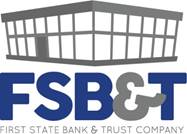 June 23, 2016
Dear Valued Customer:
We are excited to announce that on July 11, 2016, we will launch a new and improved Online and Mobile Banking system with new features and enhanced functionality. This Online Banking experience will deliver the power and convenience you need to manage your money more quickly, easily, and securely than ever before. 
The new site will offer all of the same functionality you have been accustomed to while introducing great new features to enhance your digital experience.
Online banking users will enjoy :
New, updated presentation . The site has been visually enhanced with a clean look. Spend less time searching for information and more time managing your finances.
Online Enrollment
Mobile Banking plus apps for iPhone and Android, also including Mobile Deposit
Person to Person Transfers are a fast way to send, request and receive money using your smartphone, iPad or computer.
Resetting passwords for immediate access 24/7
Submitting stop payments
Debit Card on/off feature will allow quick and easy control to managing your debit card status.
Integrated Bill Payment solution provided by iPay will allow you a user friendly bill payment and presentment system making it easier to manage your bills electronically all in one system.
My Finance , A budgeting and account aggregation tool.
In the next two weeks, you may receive an email from customerservice@fsbcarthage.com with a link to more information about the new system, including how to login for the first time. You may also find links to these instructions and other communications posted to our website at www.fsbcarthage.com , Facebook and Twitter.
Again, First State Bank & Trust Company is proud to offer a new and exciting change in our online banking service. The new service will be available on July 11, 2016 . Thank you for your business and support in this change. Should you have any questions or concerns, please feel free to contact us at 903-693-6606 or customerservice@fsbcarthage.com .
Sincerely,
Jim Payne, CEO and Chairman of the Board
Important Dates and Information
The following information contains important date and access information about our new Online & Mobile Banking systems – please read it carefully and thoroughly.
Temporary Online Banking & Online Bill Payment Service Limitations
(While We Switch Systems)
| | | |
| --- | --- | --- |
| System | Unavailable to Access | Available to Access |
| Online Banking | Thursday, July 7, 2016 at 3:00 p.m. CST | Monday, July 11, 2016 at 9:00 a.m. CST |
| Online Bill Payment | Friday, July 1, 2016 | Monday, July 11, 2016 at 9:00 a.m. CST |
Online Bill Payment
Current Online Bill Payment members: In order to ensure that all your bills continue to be paid as normal during the upgrade, you will not have access to make any changes to your bill payment account from July 1 - 11, 2016. Scheduled bill payments will continue to be made through July 8, 2016 on the current system. Bill Payment functionality including scheduled transactions will be restored in full through iPay when the upgrade is complete on July 11, 2016.
Ensuring Uninterrupted Access
To ensure there are no interruptions in your account access please log in to Online Banking prior to July 7, 2016 and confirm the accuracy of the following information:
Email Address
Telephone Number
Mailing Address
Logging into Online Banking (First Time)
With the upgrade, all of your account details will be carried over. Your User ID will remain the same. However, you will be prompted to reset your password and other security information.
When prompted for:
Enter:
User ID
Your current User ID (this has not changed)
Password (Temporary Password)
Use the last 4-digits of your Social Security Number (list numbers, no spaces or dashes) for example: 1234
Password (Actual Password You Select)
Enter a password of your choosing in the following format:

8 to 16 alpha / numeric / special characters in length
Must have at least one alpha and one numeric character
Must have at least one special character (& + _ % @ ! $ * ~)
During your initial log in you will be prompted to complete a secure authentication process. This is part of the normal first time log in process. The authentication security feature is designed to better protect the confidentiality of your personal information and protect against fraud.